2022
'Sculpture show in Plaza' Woking News and Mail, 22nd March
2021
"Bronze bust of benefactor added to museum collection', Henley Standard, 1st July
'Musuem unveils sculpture of founding main benefactor', Henley Herald, 30th June
'Picture of the Day: Seated Figure at Messum's Wiltshire', The Daily Telegraphy, 2nd June
'Sculptor Sean Henry's Thinking Man bronze to be auctioned for charity', The Daily Telegraph, 26th May
'Princess Eugenie launches summer art auction for spinal injury charity', Daily Mail, 13th May
2020
'Harvest Moon rises behind Sean Henry's sculpture Couple', The Guardian, 27th September

2019
'Yorkshire Sculpture Park unveils Seated Figure', Art Daily, July 28th
'Front Row' BBC Radio 4, July 25th
'Seated Figure moved as 'too popular'' The Guardian, July 24th
'Seated Figure moved from Moorland', BBC News, July 24th
'Seated Figure moved to Yorkshire Sculpture Park', iNews, July 24th
2018
'Seated Man' The Times, February 27th
'Sean Henry's Seated Figure' The Guardian, February 12th
'Sean Henry' The Daily Telegraph, January 8th
'Sean Henry's Sculpture" The Daily Mail, January 7th
2017
Seated Man at The Hills, NZTV National News, NZ, November 7th
The Seated Man, Otago Daily Times, NZ, November 8th
Public Art, The Guardian, September 20th
'Face to Face' Surrey Life, September Issue
'The Seated Figure at Castleton Rigg, The Daily Mail, August 31st
'Seated Figure' BBC News, August 15th
'The Seated Figure' The Telegraph, August 8th
'Eyewitness' Double Page, Guardian, August 8th
'Seated Figure arrives in Yorkshire', The Times, August 8th
'The Seated Man finds Perch', The Northern Echo, August 7th
'Larger-than-Life', Get Surrey, August 4th
'The Walking Woman and Man with Cup', The Essex County Standard, 16th March
2016
'Pictures of the day', The Telegraph, UK, October 3rd
'Couple at Newbiggin' The Daily Telegraph, UK, September 1st
'Sean Henry - Das Geprüfte Leben' Louise, Bad Homburg, August 8th
'Menschen, die Sean Henrys Aufmerksamkeit erregten' Hochtaunus Verlag, August 4th
'Das anderer entsteht im Kopf' Bildhauer', Bad Hombrug, July 29th
'Gross im Alltåglichen' Frankfurter Rundschau, Germany, July 28th
'Walking Woman fliegt ein' Taunus Zeitung, Bad Homburg, April 8th
'Walking Woman weist den Weg' Frankfurter Rundschau, Germany, April 7th
2015
'Five of the World's Best Sculpture Parks' The Wall Street Journal
'Musuem Acquisitions' The Art Newspaper, July/August 2015
'Sleeper' Taunus Zeitung, Frankfurt, 8 June
'Tim Berners-Lee' New sculpture of web founder, London Evening Standard, May 29th
Berners-Lee statue "captures active mind" of web whiz, The Guardian May 29th
'Tim Berners-Lee' Internet bronze age statue, Daily Telegraph May 29th
'Sir Tim Berners-Lee' Sculpture by artist Sean Henry, Daily Mail May 29th
'Standing Man' Blickachsen, Bad Homburger Woche, 16 April
2014
'Eye Witness World News' The Guardian, 30 September
'Two's Company' The Times, 30 September
'The Wanderer' 'Sleeper' 'Standing Man' 'Lying Woman' Le Reves Eveilles de Sean Henry' Le Soir, Belgium, June 18th
'Realisme Sculptural' La Libre, Belgium, June 13th
'Sean Henry coule le realisme du quotidien' L'Echo, Brussels, June 7th
'Sleepers' Troublantes Sculptures' Le Vif Weekend, Belgium, May 31st
SVT Kultur, News Feb 20th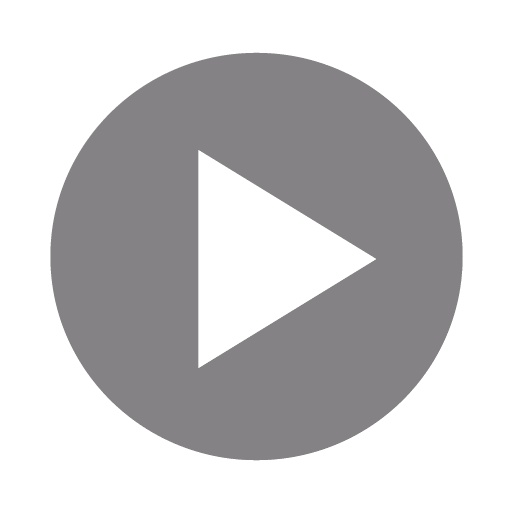 2013
'Sean Henry's Sculpture' The Times, June 19th
'Standing Man' 'Catafalque' The Big Picture: Henry at Glyndebourne' BBC News, May 15th
'Cataflaque' The Big Sleep The Guardian, May 15th
'The Wanderer' 'Catafalque' Sculptures to spend summer at the opera' The Times, May 15th
'The Wanderer' Wales Daily Post, May 15th
'Picture of the day' Huffington Post, UK, May 14th
'Catafalque' 'Napping at Glyndebourne' The Week, UK, May 14th
'The Week in Pictures' ABC News, USA, May 13th
2012
'Sunrise: The giant bronze couple' Metro London, February 29th
'Stone-cold classic' Metro London, January 19th
2011
'Walking Woman' The Daily Telegraph, October 3rd
'Conflux at Salisbury Cathedral' The Washington Post, USA, August 8th
'Sculpture at Salisbury Cathedral' Toronto Star, Canada, August 8th
'Standing Man' 'World in Focus' San Francisco Chronicle, August 8th
'Salisbury Cathedral sculpture exhibition' BBC News, August 3rd
'Sean Henry's sculpture' Brisbane Times, Australia, August 8th
'Largest Exhibition to date' Arts Daily, August 7th
'Man With Cup' 'Sean Henry at Salisbury Cathedral' Metro London, August 3rd
'Collecting' Huon Mallalieu, The Times, August 3rd
'Nave Gazing' The Guardian, August 3rd
'Man Lying On His Side' 'Sean Henry at Salisbury, England' The LA Times, USA, August 2nd
'Anonymous figures arive at cathedral' Western Daily News, July 23rd
Sean Henry's Conflux Exhibition: Culture24, 28th July 2011
'Artistic Strides' The Telegraph, July 22nd
'Bringing modern life to ancient Salisbury Cathedral' Matthew Cain, Channel 4, July 21st
'Art in Cathedrals' Jon Snow, Channel 4 News, July 21st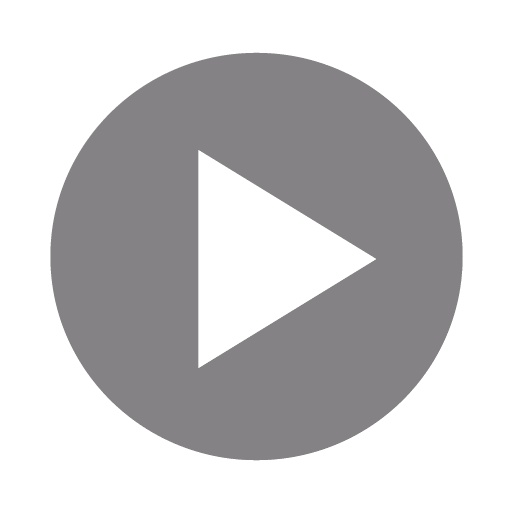 'Altered Images' Salisbury Life, July
'Art Choice: Conflux' Estelle Lovatt & Michael Burland, The American, July
'Catafalque by Sean Henry' The Journal, Salisbury, January 6th
2010
'Capturing the rhythm of 30 years', The Irish Times, 16th June 2010
'Skulptur: Sean Henry' Hakan Nilsson, Kultur SvD Fredag, Sweden, September 17th
'Cathedral's giant sculptures face up to the unknown' ,The Times, September 11th
'Liminality: Toward the Unknown Region', Salisbury Journal, September 9th
'Top sculptors' work dazzles' The Journal, Salisbury, September 9th
'Sean Henry' Birgitta Rubin, Dagens Nyheter, Sweden, August 27th
2009
'View of the North' The Journal, November 10th
2008
'Solitary figures in a landscape', The Art Newspaper, No 194, Sept 2008
2007
'Giant sculpture brings art to middle of North Sea' The Independent, August 16th, Ian Herbert
'The lure of UFO spookiness and sheer imbrobability' Mark Lawson, August 17th, The Guardian
'Giant sculpture installed in the sea' The Times, August 20th.
'Couple finally installed' BBC News 24, Live news: August 18th.
'New sculpture to Newbiggin' BBC National news: 6pm, August 20th
2006
'Not the Same' Playbill, New York, 19th April, David Gewirtzman
'Jonathan Pryce, in Triplicate' Art Info, 19th April, Robert Ayers
'Star of Stage, Figure of Bronze' The New York Times, Arts, 20th April, Randy Kennedy
2005
'Stepping off the plinth' Irish Arts, Summer edition, Gemma Tipton
'Elite at Eigse' Irish Arts, Summer edition
'20 city squares' Time Out, London, 8th June
'Something for everyone' The Irish Times, 15th June, Aidan Dunne
'Stranger in a secret garden' The Telegraph, 18th June, Paul Mansfield
2004
Notes on the installation around Canary Wharf, Dave Williams 1
'Amazing Art that's got us looking twice' The Wharf, 15th January, Alan Lodge
'The lie of the land' Westminster Times 20 May, Jo McDermott
'Strangely Familial' The Times 15th May, Tim Teeman
'So cool it hurts' The Sunday Times 24th October, Stephen Bleach
2003
'Tall and Bronzed' The Journal, 6th February, David Whetstone
'Visual treats mark out an artistic trail' The Chronicle, Newcastle, 26th March
'Art Tomorrow' Published by Phaidon c.2003, Edward Lucie-Smith
'Man has potential', The Journal by David Whetstone 2003
'Statues on the Streets', The Evening Chronicle
2002
'The great outdoors' Art Review, September issue, Neal Brown
'Statues go on display' Henley Standa, David Dawsonrd, 28th June
'For the record' The Daily Telegraph, 8th June
'The Real, Surreal and Metareal' in New York NY Arts January issue, L.P. Streitfeld
Statues go on display' Henley Standard, 28th June, David Dawson
'For the record' The Daily Telegraph, 8th June
'Sculpture's Message' The Spectator, 28th July, John Spurling 1
'Sculpture at Goodwood: a vision for twenty-first century British sculpture' Ann Elliot
2001
'Bronze tributes to golden heroes' Henley Standard 22nd June
'Men about the house' The Guardian Weekend, Dominic Murphy
'Extra-ordinary people' The Artist magazine
'Standing Tall' The Daily Telegraph 12th November
'Life-like figures at Berkeley Square' Art Newspaper No.120 December, Elspeth Moncrieff
'Encounters and Identities' Catalogue essay, October, Norbert Lynton
'The scale of the commonplace' Catalogue essay, October, Barbara Krulik
'Sean Henry: Forum Gallery' New York Art World, Vol 5.No. 6, February, Mary Hrbacek
2000
'Walking with Sculptors' documentary made for Sky's Artsworld channel, shown at various times.
'Going out: a guide to Art'
The Independent, 20th January
'Bronze Man's just walking the dog' Kensington & Chelsea Times, 16th June
'The great outdoors' The Sunday Telegraph, 9th April, John McEwen
'Its so thoroughly modern' Evening Standard, Alison Roberts
'The Dying Art of Suicide' Evening Standard, Geoffrey Barker
1999
'A Common Man' Romanga Corriere, Enzo Dall'Ara
'Sean Henry's sculptures show a touch of the sacred' La Repubblica, Italy, Dario Trento
'Portrait of the Artist' Sete Sere, Italy, Antonio Gramentieri
'Figuring Eigse out' The Irish Times, Ireland, Aidan Dunne
'The ambiguity of sculpture' Espace 48 Summer Issue, Edward Lucie-Smith
'Time to Stand and Stare Catalogue' essay for 'A Pilgrimage' September, Ann Elliot
'Sean takes religious art for a ride' V & A museum magazine, Sept/Dec Issue
'Donkey do' Royal Academy Magazine, London, UK
'Sean Henry's figures' The Art Newspaper, September issue, Elspeth Moncrieff
1998
'We can all become Saatchis now' Evening Standard, Marina Benjmin
'New arrival in Glasgow that stands out among the crowd' The Scotsman
'Atlantic Crossings' Keramic magazine, Germany, Tessa Peters
'Sense sensation' Country Life Magazine, Huon Mallalieu
'The Equivocation of Sculpture' The Centre of the Universe, Beatrice Buscaroli
'The Independent Collector' The Independent, John Windsor
'The Work of Sean Henry' The Centre of the Universe, Edward Lucie-Smith
'This is Henry's Everyman' Sette Sere, Italy
1997
'Sean Henry: Up Against It' Emmanual Crafts Magazine, August Issue Cooper
1996
'Sean Henry: Up front' Ceramics Monthly, February issue
1994
'The Sculptor', The London Magazine, Anna Kythreotis
'Sean Henry: Figuring it Out', Ceramic Art and Perception, Issue No. 18, Virginia Hollister
'Best Weekend', Sydney Morning Herald, Australia
'An exhibition of new sculptures Sydney News', Australia
1993
'Ceramic Contemporaries at the V & A' Sunday Times & Evening Standard
1991
"Californian Conference for the Advancment of Ceramic Art' San Francisco Magazine, USA
'Carnival arrived early' Sunday Times, UK
'Bob Marley: An exhibition' Evening Standard, UK
'Young artists' The Davis Enterprise, USA, Marilyn Moyle
'Joyous ceramics' Natsoulas The Davis Enterprise, USA, Penelope Shackleford
1990
'Sean Henry' and 'Fourth Sculpture Annual' Ceramics Monthly
'Feats of clay' The Sacremento Bee USA, Victoria Dalkey
1989
'Art for Art's Sake' Nine to Five Magazine, London
'Art '89' Evening Standard, London
1988
'A Form of Funk' Crafts magazine, UK, September issue
'New Opening' Linda Talbot, Hampstead and Highgate news, London
'Inner Visions' Art Review magazine, October issue, Abigail Frost
'Artist's Huge Feat', Owen Hughes, Evening Standard London
'Academic goes to pot', The Observer newspaper,17th September, Pamela Johnson